In the post-pandemic era, many events have switched to being held online, making it possible for anyone to attend from anywhere. With geographical distance rapidly becoming irrelevant, the novelty of "home" and "remote" has already been lost. As mobility will continue to be difficult, there is a need to create new experiences and spaces, both virtual and physical.
Originally, AIR was a way for artists to stay on site to research, produce and sometimes present their work, but as this is now difficult to achieve, the artists of 'SAEZ' will start with virtual visits and continue with research, exchange and presentation of their work. Eventually, the aim is to have Dutch artists in Minamisanriku and Japanese artists in The Hague.
Minamisanriku Town, where the water from the watershed flows into the inner bay through the forest, is rich in nature and blessed with seafood and mountains. Since the Great East Japan Earthquake, people have nurtured their food and local culture while protecting the environment and history in the process of reconstruction. The Hague (Den Haag), the third largest city in the Netherlands, is located on the North Sea coast and is called the "City of Peace and Justice" because it is home to the Dutch parliament, palaces, central government offices and several international organisations.
Minamisanriku and The Hague have the potential to create mutual inspiration from their differences. The two regions share a similar area (163.40 km2and 164.38 km2) and are both coastal towns. Similarities among the differences. Starting with V-AIR, the artists from Japan and the Netherlands will use their intuition and imagination to create a place of unexpected relationships, experiences and memories in Minamisanriku and The Hague.
In 2021, Japanese artists will visit Minamisanriku town and then Dutch artists will visit Minamisanriku by V-AIR to develop their projects online and offline. There will also be an artist dialogue and events connecting Japan and the Netherlands.
Minamisanriku AIR Planning Team
Organiser: Minamisanriku AIR
Support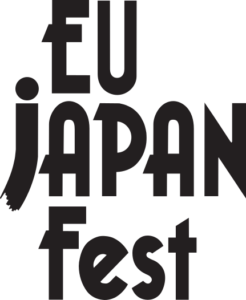 、Embassy of the Kingdom of the Netherlands
Special cooperation: Minamisanriku Training Centre、V2_, Lab for the Unstable Media
Local support: Taiichi Sato (Sakyu)、ジャクリーン・ヘルマ(Satellietgroep)
コーディネート:岩田康宏
キュレーション:四方幸子
企画:錦 良成(a.k.a いなり、from TOFU)
連絡先:Contact msr.haag@gmail.com
Map:© OpenStreetMap contributors